Ruthie Fields
Healthy for Life with Guided Nutrition and Weight Loss
Scroll down for Testimonials
My history is a rough road just like many of yours.  Over the years I have participated in many dietary regimes: hypnosis, aversion shock therapy, injections, diet pills, vitamin drips, liquid diets, high protein and many other fad programs.
When I finally turned my health over to nutrition my life turned around and yours can too.
I have worked as an assistant for diet doctors, written two diet handbooks, and counseled hundreds of diet patients to health and vitality with great success.
My mission is to help you break out of your dieting prison into permanent weight loss and healthy, vibrant living.I also coach people needing to gain weight,  and those with no weight problems who are looking for help with health issues.
Let me tap into your specific needs , desires and motivations to fill you with energy and good health.
Ruthie Fields
Thank you for all the valuable help you have provided for Mayra and me.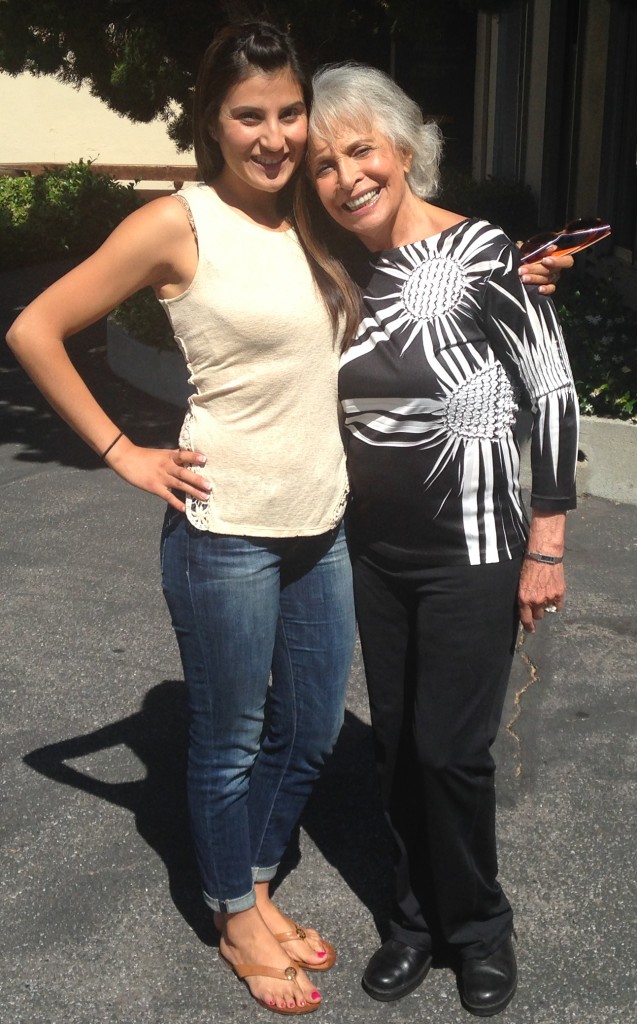 I look at where we were 5 months ago and where we are today.  It's a significant improvement in terms of our health and happiness.
From food choices, to products we use and how we view nutrition and health in general: We've taken a lot of what we've learned from you and adopted it as our own
And you're advise on a multiplicity of other issues has been excellent.
Oh yeah…and we both lost 20 pounds!
Tony R.- Menlo Park, CA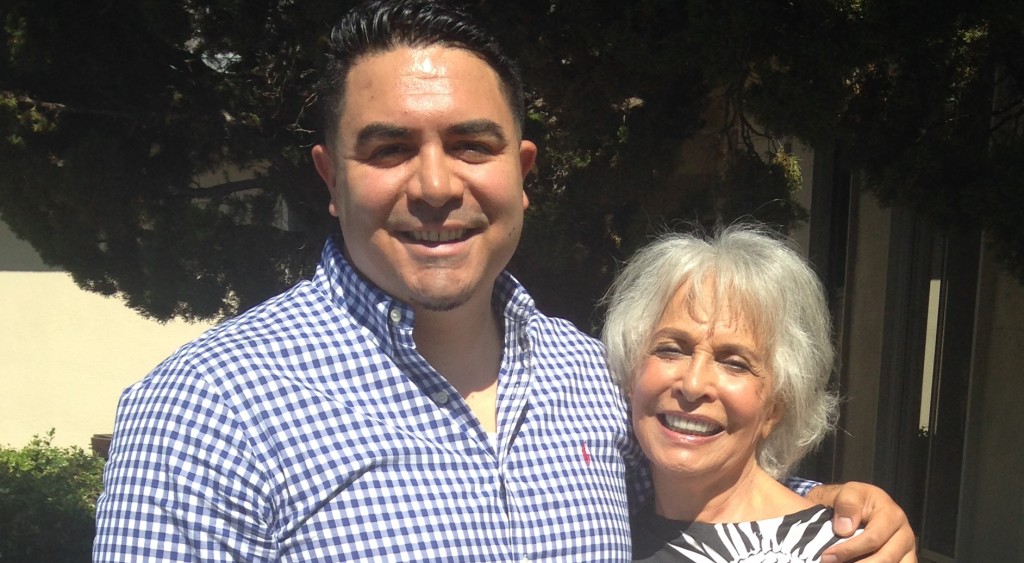 Connie's Testimony                                                                    My dearest Ruthie, Thank you so much for giving me a new lease on life. When I first came to you I was 60 pounds over weight and broken down. Sleeping on my back was the most uncomfortable thing my weight would make the simplest task of breathing a difficult act. Your genuine caring, knowledge in nutrition and loving kindness has changed my life in the most pleasantly profound ways. I am a new creature!  I'm 60 pounds lighter and at my happiest I have ever been in a long time. God bless you and your family.  


I truly love you all!
Connie Dicicco – San Francisco, CA
Mercy's Testimony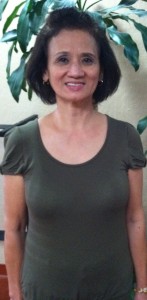 "Through her coaching, Ruthie not only changed my way of living, she changed my life.  Through her inspiration, I lost 22 pounds and lost my old ways of viewing food choices and even life itself.  Thank you so much for your wisdom, guidance and prayers, Ruthie."
 Mercy Cruz – Bay Point, CA
Heath's Testimony   "Back pain, especially lower back pain had been present in my life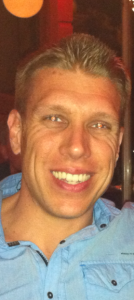 for as long as I can remember. I had come to the conclusion that it would simply always be there.  Playing sports from a very early age I was always in a constant state of training and soreness. I would justify and attribute my back pain to over exertion. Many of the family doctors, sport medicine physicians, physical therapists and chiropractors that treated me through the years said the agonizing pain I had was likely due to my accelerated growth in height.  I continued on through my career in athletics playing high school and collegiate basketball.  The flare ups were frequent, often and so painful it would take me away from school and work. 
 My youngest sister at 10 years old was diagnosed with a condition called Ankylosing Spondylitis, otherwise known as bamboo spine.  At an early age she would take daily pain and anti-inflammatory medications. I was not satisfied with living on pain killers for the rest of my life and so began researching my sister's condition and found that we had many of the exact same symptoms.  Less than one year ago I discovered that the gene present in my youngest sister that predispose me for this autoimmune disorder was also present in my body as was this debilitating disease.  I was, in fact, diagnosed with Ankylosing Spondylitis.
Fast forward to one night at my local gym when I ran into Dr. Adam Fields. Dr. Fields and I struck up a conversation and began chatting about our professions. Desperately looking for any shred of insight on this newly diagnosed condition I asked Dr. Fields what he knew about my disease.  To my surprise he immediately knew not only what my condition was but asked me about my nutrition.  I didn't initially see the correlation; after all I shopped at Trader Joe's and Whole foods and had, in my opinion, a very healthy diet.  Dr. Fields immediately pulled up an image on his iPhone of a lady standing in a field holding a head of lettuce in one hand and a bell pepper in another.  He asked me how old this woman appeared. My guess was late 50's early 60's.  "This is my mom, one of the most highly touted nutritional coaches in the area and she just turned 80." Wow!!!
He called Ruthie on the spot and we set up a time to talk. We met one week later and at that time started a relationship that would lead me on a path to change my life forever.  It was not easy but I was determined to try.  Ruthie had so much obvious desire and for me to get better and belief that I would that I dove in head first.  Following her recommended regimen to a tee, I saw my weekly flare ups become further apart and much less intense.  Within 3 months I had not had any pain for more than 6 weeks and felt amazing.  Over 4 months from our initial meeting I can honestly say I was cured.  
The knowledge I've received has empowered me to go forward with the confidence that I control the destiny of my health and am no longer a prisoner to pain.  Thank you so much Ruthie for all you've done, and thank you Adam for taking the time to share." 
Heath Hanich – Campbell, CA
Botoul's Testimony
Dearest Ruthie:
This year is soon to be over and reflecting on the individuals I have met this year, you are most inspirational to me and one person that has made the biggest difference in the quality of my life.  When I came to you earlier this year, I was severely suffering from lack of B12 and anemia for 20 years.  Modern medicine had been unable to eradicate my condition.  I was told over and over again that I was unable to absorb B12 and B12 shots were my only option.  I said no to injections of B12.  I had resolved myself to the fact that there was no cure.  It was not until I met you that I got significant results.  No matter what drug my doctor prescribed in the past, none has provided with the level of relief and energy I am currently experiencing not to mention the weight loss at the right places.  You accomplished this and much more by introducing me to whole and living vegetables, fruits and grains.  I always thought I was eating healthy but obviously I did not know what that meant till I met you.  Under your watch, my B12 is at 100% shocking my doctors!  I would gladly recommend you to anyone suffering from loss of energy, chronic fatigue and weight gain.  You have given me the gift of life and I cannot thank you enough!  I wish you and your family a very healthy new year and hope to see you soon.
All the best,
Botoul Maqsodi, PhD –
Brian's Testimony
When I started going to Dr Fields to be cured of Sleep Apnea, I weighed 236 pounds. I had given up on  losing this excess weight
until he introduced me to his mother, Ruthie, a nutrition expert. I began to follow her advice. In approximately 10 months, I lost 55 pounds. I have not followed her advice 100 % of the time so I occasionally see the scale go in the wrong direction. Well meaning friends tell me I look great and should not lose any more weight so I succumb to old habits. But all I have to do is get back on her program of nutrition and moderate exercise and the scale corrects itself. The knowledge I have gained has given me control of my diet.
Deacon Brian McKenna – San Jose, CA
Elizabeth's Testimony
"I worked with Ruthie over the course of about a year for weight loss and another year for weight maintenance.  I lost 40 pounds.  The majority of those pounds came off a a rate of about 2 per week.  That was one of the fastest and most consistent weight loss rates that I have ever experienced.
I found the food plan to be easy to follow and it helped me control cravings.  Ruthie's knowledge of nutrition is vast.  Her encouraging worlds were extremely helpful.  How often do we hear someone telling us we can succeed?
I would highly recommend working with Ruthie as your nutritional coach.  Having access to her knowledge, support and accountability makes all the difference."
Elizabeth New – Tucker, GA