How Do I Get More Energy?
Invariably, one of the first questions out of the mouths of my clients is, "How do I get more energy".  They often come in my office fatigued and have to muster up the push in their day rather than having a free flow of natural energy.  Their energy levels can be below 5 out of 10 with 10 being totally energized.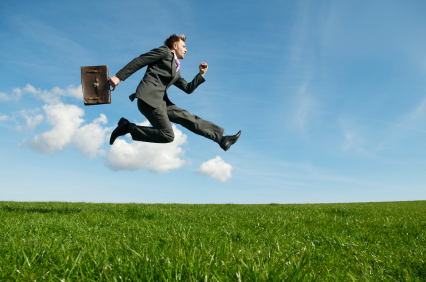 With good nutrition, there are countless ways to get more energy.  Afterall, food should be a source of fuel not fatigue.
Some foods, however, your body has to deal with rather than merge with.  Refined sugar, for instance, is like a three alarm fire for your body.  Energy goes up and then energy is zapped.
I want your body to recognize the fuel you put into it and say, "I came from the dust of the earth and so did this food."  Then your body will turn that common food into living, loving, thinking you.  My clients report youthfull energy levels are restored quickly! 
As a result, on Ruthie's program, you will have more energy to perform the tasks of your life.  From push-ups to start-ups to getting up early to get a head start on your day.
Testimony                                                                                                                                                                 Jimmie Johnson, Psychologist, San Jose, CA
After working with Ruthie, for only five months, I feel like a new person. According to my physician, and his weight scale, I lost 45 pounds over that period. I attribute this success to Ruthie's program and to her wonderful support. I definitely I have made a life change, with my eating habits, and I do not miss the type of food I previously consumed. On the program, I not only have lost weight, but I also feel healthier and more energetic.
I love having people who have known me for a long time, tell me how great I now look. My wife, who has not adhered to the program as religiously as I have, has still lost weight. She is now wearing two dress sizes smaller than before.
Thank you Ruthie and bless you.                                                                Jimmie Johnson
Testimony                                                                                                                                  Botoul Maqsodi, PhD, Fremont, CA
Dearest Ruthie:
This year is soon to be over and reflecting on the individuals I have met this year, you are most inspirational to me and one person that has made the biggest difference in the quality of my life.  When I came to you earlier this year, I was severely suffering from lack of B12 and anemia for 20 years.  Modern medicine had been unable to eradicate my condition.  I was told over and over again that I was unable to absorb B12 and B12 shots were my only option.  I said no to injections of B12.  I had resolved myself to the fact that there was no cure.  It was not until I met you that I got significant results.  No matter what drug my doctor prescribed in the past, none has provided with the level of relief and energy I am currently experiencing not to mention the weight loss at the right places.  You accomplished this and much more by introducing me to whole and living vegetables, fruits and grains.  I always thought I was eating healthy but obviously I did not know what that meant till I met you.  Under your watch, my B12 is at 100% shocking my doctors!  I would gladly recommend you to anyone suffering from loss of energy, chronic fatigue and weight gain.  You have given me the gift of life and I cannot thank you enough!  I wish you and your family a very healthy new year and hope to see you soon.
 
All the best,
Botoul